Visualize and produce sculptures using a mix of unconventional and unusual materials.
Students will learn about the sculptural form through hands-on projects, exploring different artists, and critiques. We will introduce the design principles, proportion, repetition, contrast, rhythm, balance, and movement in the context of sculpture.
We will be using materials that are around the house for creating and bounding.
Session - 4 Fridays, 2 pm to 4 pm
Material list - Sculpture
Scissor

Utility knife or exactor knife

Masking tape

Glue (Elmers, glue gun, etc.)

Pencil

Any unconventional materials

Recyclable materials, fabric, plastic, cardboard, paper, etc.
June
---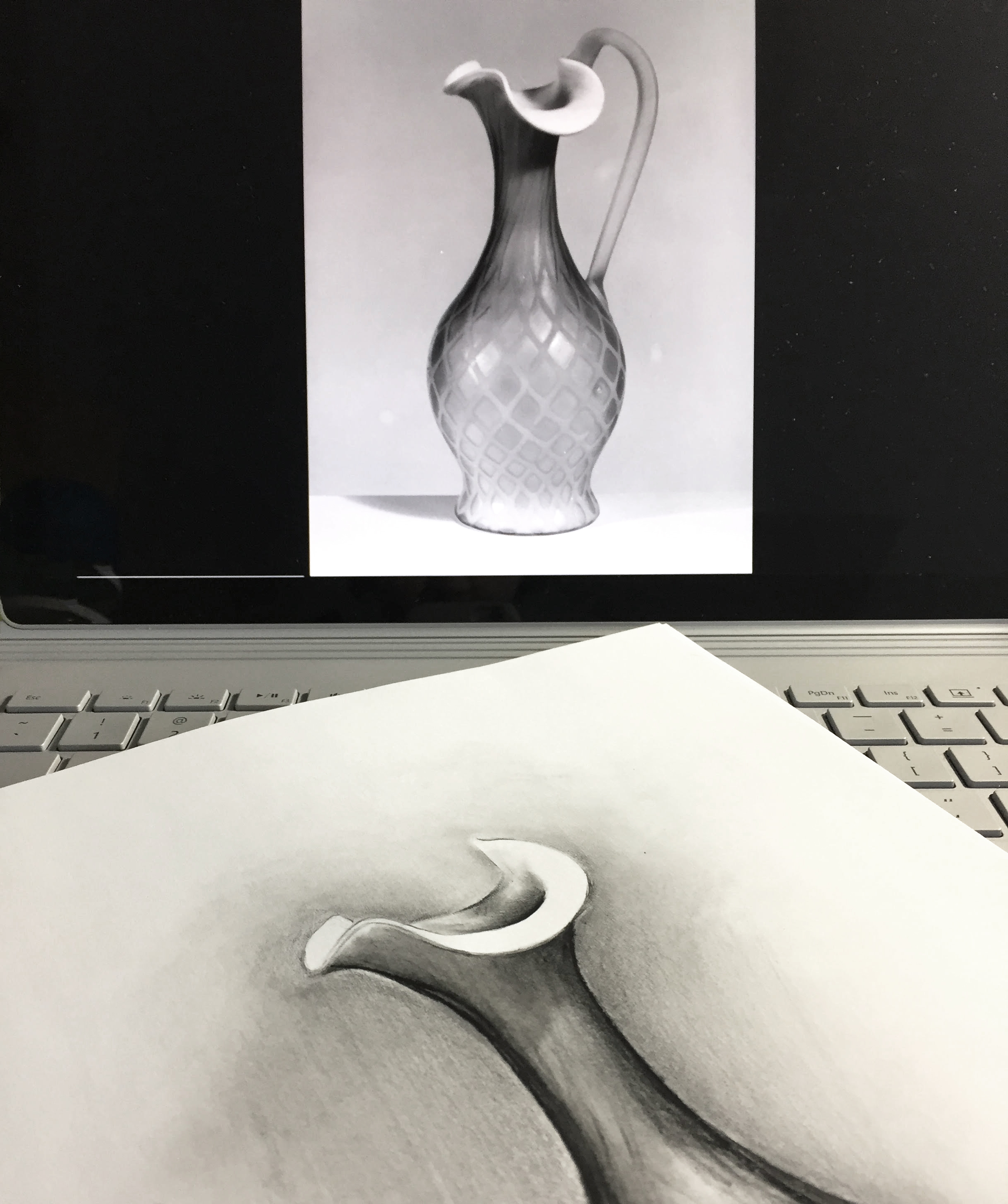 Through a series of exercises, we are going to explore the elements of drawing as well as a variety of techniques, tools, and drawing mediums. We will work from still lifes, photographs, and online resources. The primary objective will be black and white imagery, but color may also be introduced. We will have individual and group critics. All levels are welcome.
Session - 
4 Thursdays, 11:30 am to 1:30 pm
June
Material list - Drawing
Newsprint pad 11 x 14 or larger
Drawing pad 11 x 14 or larger - Strathmore series 300 or 400.
Charcoal pencils - 2B, 4B, 6B
Graphite pencils – 2H, 2B, 4B, 6B *8B
A white pastel or charcoal pencil and white Conte or pastel stick
Vine Charcoal soft, medium
Blending Stump or Tortillions
Kneaded rubber eraser
Pencil sharpener
Chamois skin
Optional
Toned paper (sketch or drawing)
Compressed Graphite sticks
Cretacolor graphite pencils
Sandpaper pencil sharpener
Don't worry if you don't have all the materials; we will work with what you have.